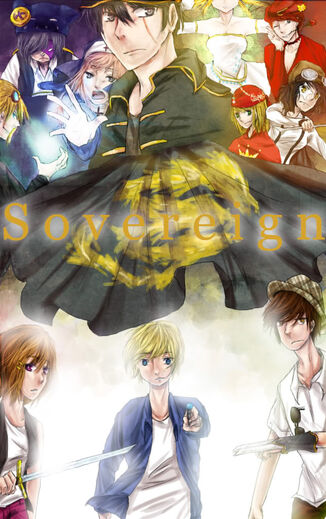 Sovereign
Characters | Guilds | Elements | Episodes | Sovereign Timeline
The first episode of the MS animated series "Sovereign" aired on March 6th, 2011 on YouTube . All currently released episodes can be found in this playlist .
For business inquiries regarding Sovereign, spin-offs, character additions, fanart, etc, please message me on YouTube!
Affiliates
Sovereign Team
Interested in becoming an official writer for the Sovereign Wiki? Contact xPwahaha on YouTube with a writing sample!
Latest activity
Ad blocker interference detected!
Wikia is a free-to-use site that makes money from advertising. We have a modified experience for viewers using ad blockers

Wikia is not accessible if you've made further modifications. Remove the custom ad blocker rule(s) and the page will load as expected.